{ remove(message) }, 6000)" class="mt-10 fixed inset-0 flex flex-col items-end justify-start px-4 py-6 pointer-events-none sm:p-6 sm:justify-start space-y-4 z-50" >
1 year ago
We Have Generators in Stock!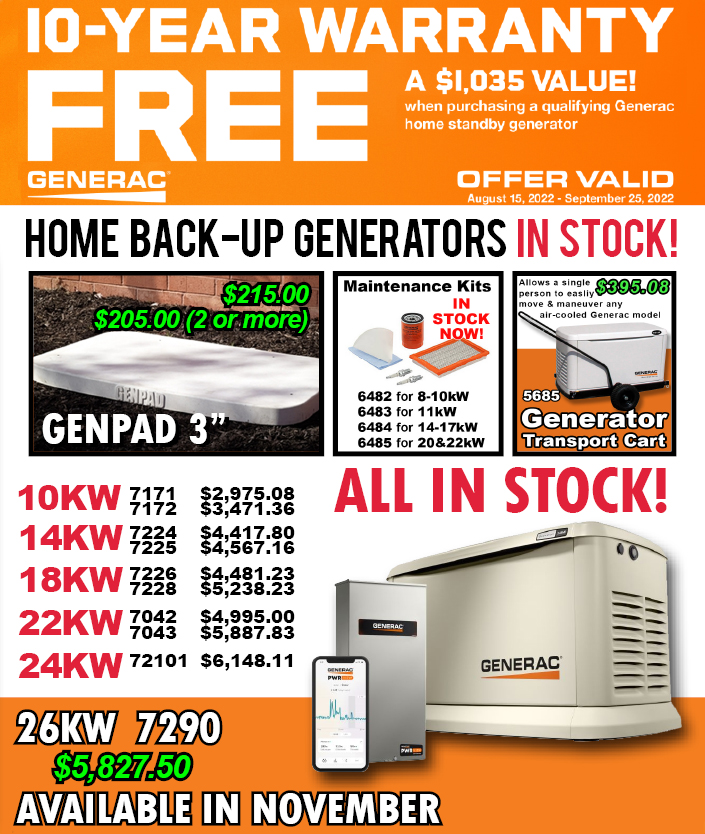 After years of delays we finally have Generac home back-up generators in stock!
10KW, 14KW, 18KW, 22KW, 24KW, and accessories & maintenance kits all IN STOCK.
Plus from now until September 25th you can get a 10-year Warranty FREE with a qualifying Generac home standby generator purchase.
Click here to start browsing generators now.